YouTube is probably the most popular and widely used online video streaming service these days. You can find a number of videos about anything and everything on Youtube. Moreover, it offers a wide range of videos from various genres like entertainment, music, education, and others. 
However, you need to have a strong and stable Internet connection to enjoy watching online videos on YouTube. This isn't always possible. So, you might need to convert YouTube to Mp4 format. Mp4 is a popular multimedia format where you can store both audio and video easily. Moreover, you can also store other data like still images and subtitles.
There are various tools available online that can help you convert YouTube videos to Mp4 format. These YouTube converter Mp4 tools are free and quite simple to use. Hence, you don't need to be an expert to perform the conversion by yourself.
Why Do You Need To Convert Youtube Videos To Mp4?
Although you can use the Youtube application to watch online videos you might want to convert and download it. Here are some major reasons why you might need to convert YouTube videos:
Ideal for Offline Viewing Without Internet
Sometimes you might need to play a video several times. It can be for some educational or study purposes. In such a situation, it is not at all feasible to rely on your Internet connection. Moreover, if you face frequent issues with Internet connectivity it becomes frustrating to stream videos online. Therefore, you will have to download the videos and watch them offline. 
To do this, convert the videos to a different format. 
Videos Can be Viewed in Any Format
Almost every video on YouTube uses the FLV format. Unfortunately, many portable devices and Mac systems are not able to support such a format. So, if you want to watch a video offline on any Mac device it's important to convert them first.
Mp4 is a Useful Format
Mp4 is a highly useful multimedia storage format. This is because you can store both audio and video here. Moreover, you can also include subtitles and still images. So, it is always a good idea to convert YouTube videos into Mp4 format.   
How to Convert and Save Videos from Youtube? 
There are numerous online video downloader tools in the market today. Hence, you need to use one of these tools to successfully convert a YouTube video to Mp4 format. No matter which converter tool you use, the process to convert and download YouTube videos is almost the same. 
In case you are using Windows and Mac device then, follow these instructions to download YouTube videos:
At first, copy the URL of the YouTube video that you wish to convert and download.

Now, open the converter tool on your Windows or Mac device. After this, paste the copied URL in the address box of the YouTube converter software. 

Thereafter, choose the format in which you want to download the video. In this case, it is an Mp4 format.

Finally, click on the Download option and the video will be promptly downloaded on your device. Choose the destination where you want to save the downloaded video and then enjoy it. 
Some Popular Youtube to Video Converter Tools
Converting YouTube videos to Mp4 format isn't a difficult task at all. There are numerous highly efficient converter applications that you might make use of. Moreover, these tools are absolutely free. We have compiled a list of some of the best tools to save videos from Youtube.
Wondershare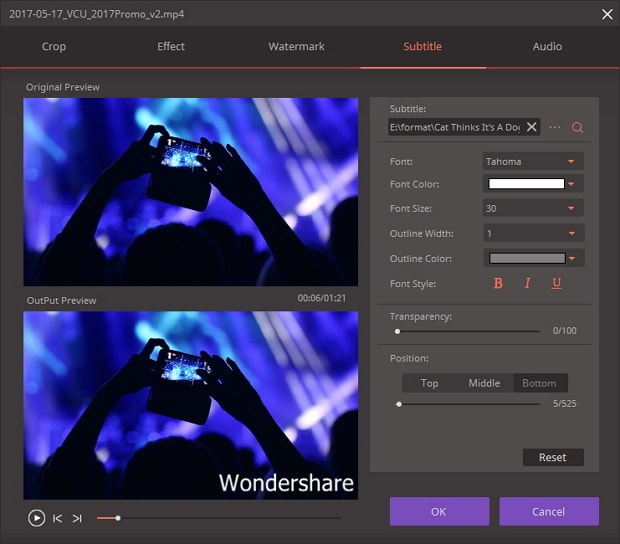 By using Wondershare you can easily convert and download videos from more than 10,000 websites. This tool supports a wide range of video formats including Mp3, Mp4, MKV, AVI, WAV, M4A, M4B, etc.
It can even convert videos to any format at an extremely fast speed and the converted video format is of impressive quality. Wondershare offers other additional features like video compressor, GIF creator, DVD copy and many more. Therefore, you can use Wondershare on Windows 7,8,10 as well as on Mac 10.6 and other higher versions. 
Also Recommended: Youtube to MP3 Converter
Save From Net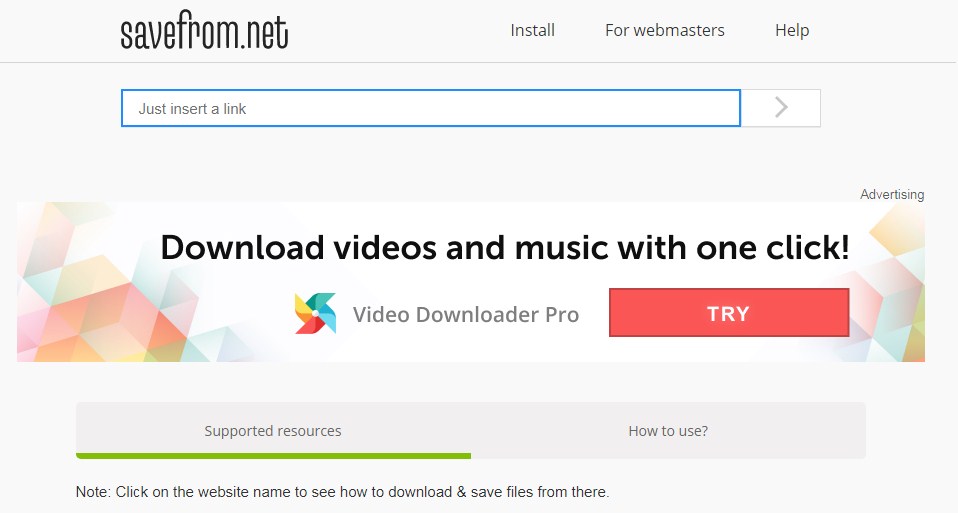 One of the fastest and most efficient video converter tools out there is SaveFrom.net. This particular tool allows you to quickly download videos from the following platforms:
Any Video Converter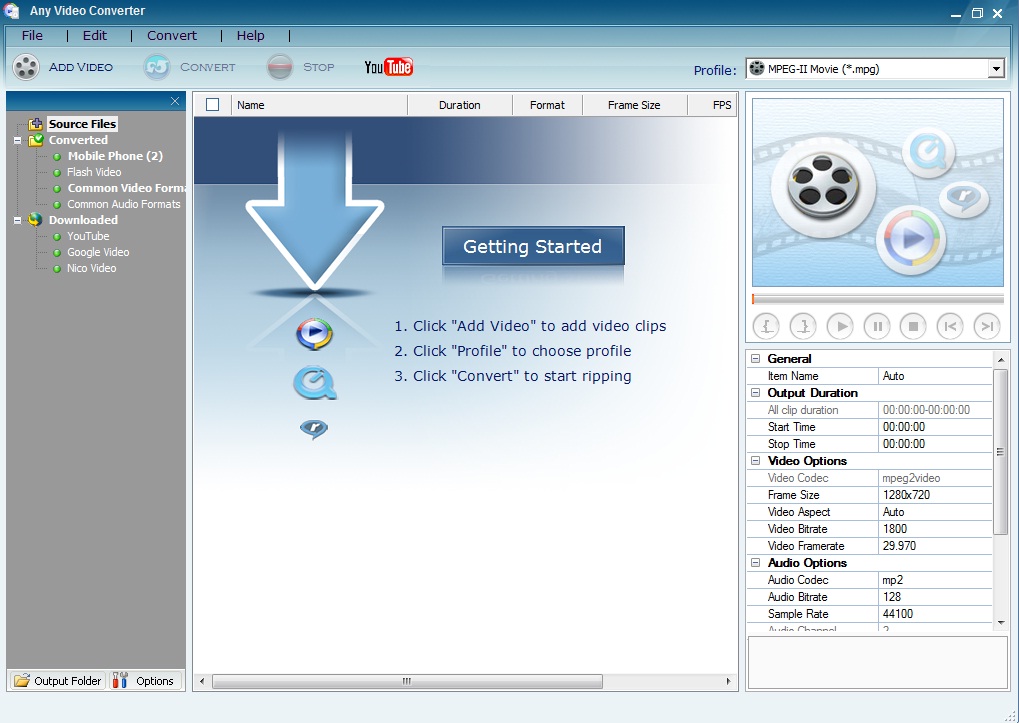 This YouTube video converter tool comes with some cool features that make your conversion task simple and smooth. Any Video Converter has a simple, intuitive and smart user interface. Also, you can combine multiple videos and create a single one. 
Any Video Converter offers an editing feature as well. Using this you can crop, trim and add special effects to your videos. It also supports a wide range of video formats and works on Android, Apple and Windows devices. The Burner feature allows you to smoothly burn files into DVDs.
Quick Media Converter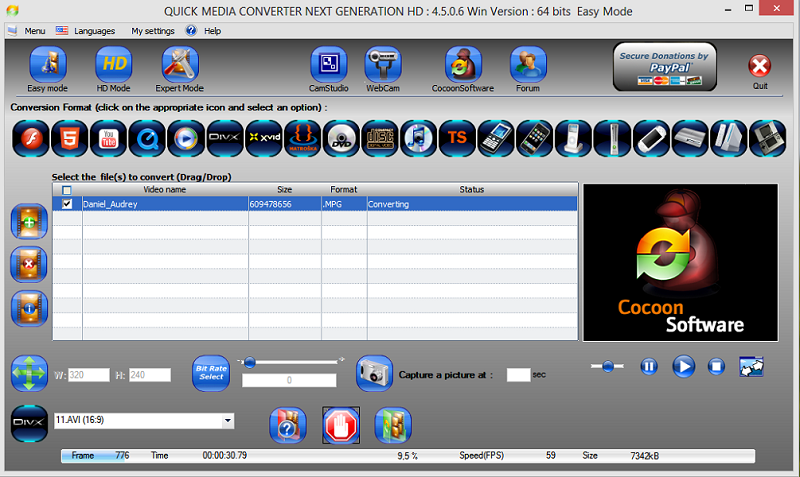 Another widely used YouTube Video converter is the Quick Media Converter. Like other tools on the list, this one can also support a number of video formats including VOB, MPEG, WAV, 3GP, AVI, etc. Moreover, it provides a simple yet smooth user interface. 
Most importantly, you can create a profile of your own in this tool. This enables the tool to save the most preferred format for video conversion. Thus, you won't have to choose the video format manually again for future conversions. 
4K Video Downloader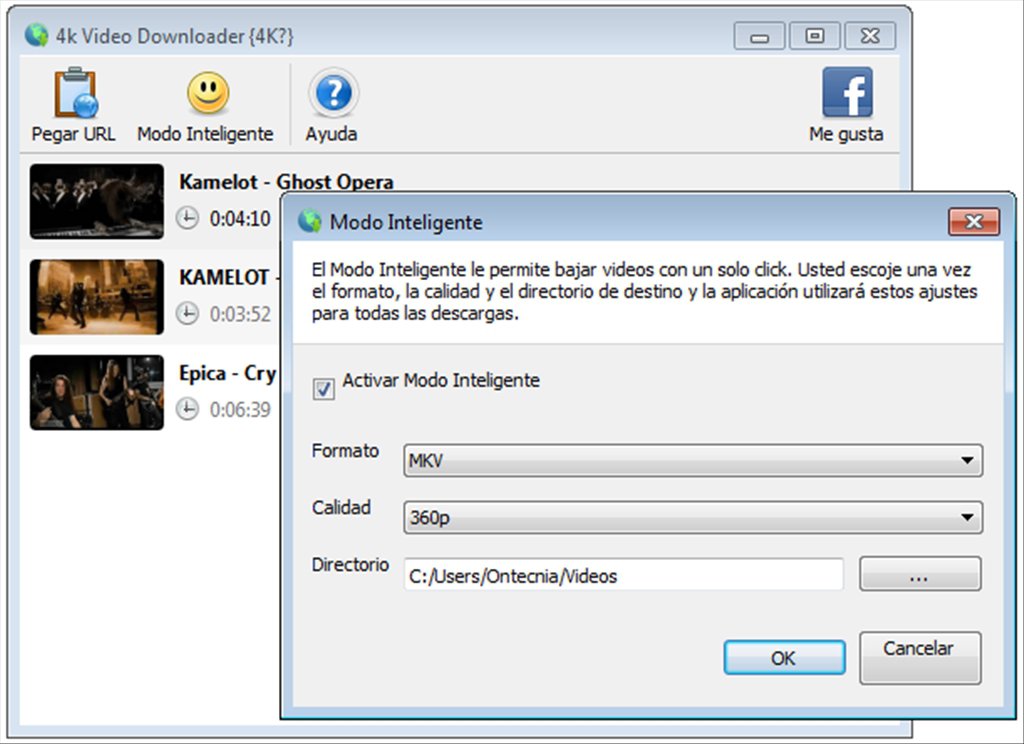 This is another reliable and fast Youtube video downloader in the market. It has all the smart features that an efficient video converter comes with. However, there is one unique feature that sets it apart from the rest of the tool. With a 4K Video Downloader, you can convert and download an entire playlist. 
The free version allows you to download 24 songs at one go. With the premium version, the number goes even higher.  This tool comes with a unique 'Smart mode'. When you select this mode you can download all videos using the same settings.