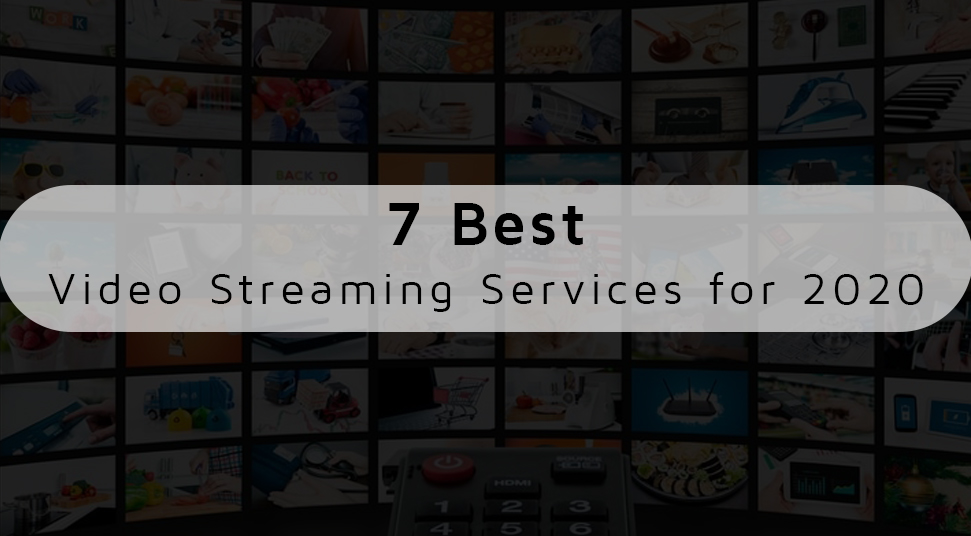 Today, Video Streaming Services are the most widely-accessed and popular medium for entertainment. With millions of active users, Netflix ranks on the top. However, Video Streaming Services are surely more than Netflix and Hulu. 
If you are looking to binge-watch your favorite movies or TV shows this weekend, then try our list of best streaming services. We have sorted them according to the availability of shows and popularity. 
#1 Netflix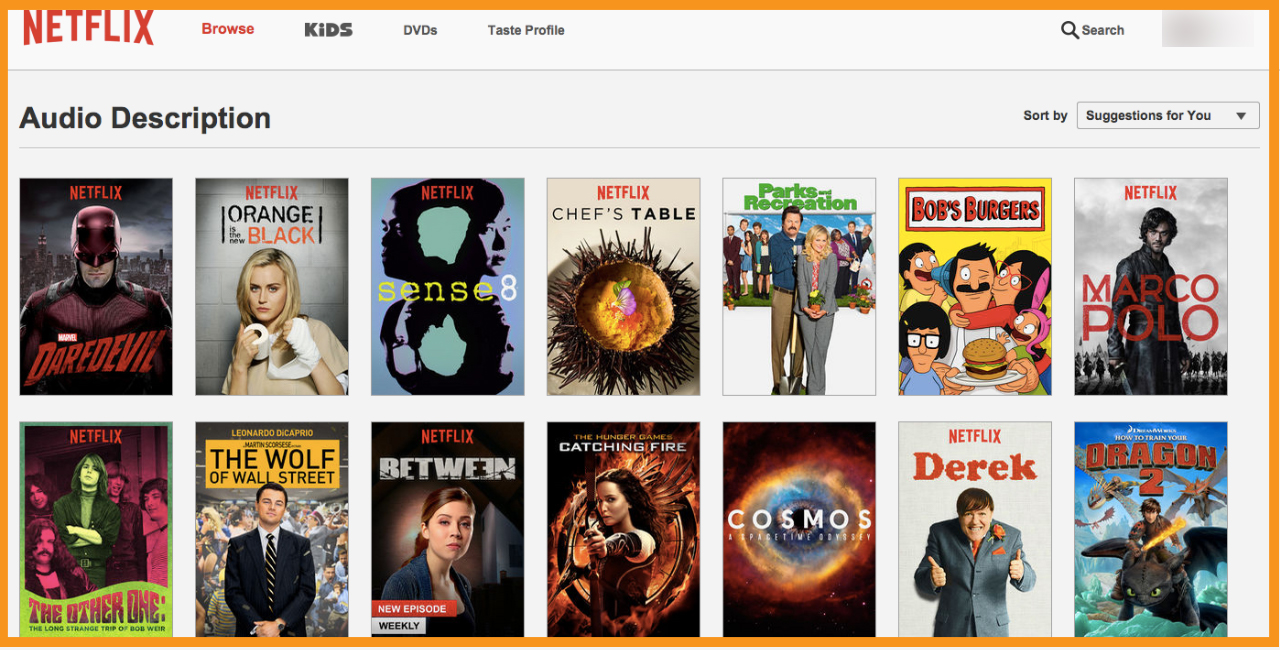 The most typical reason why Netflix stands out extraordinary amidst all other streaming services is its complete series availability. When compared to others, Netflix contains the complete season for a particular show which is the utmost requirement of the viewers nowadays.
Also, it itself organizes several original shows which have marked its place in the viewer's minds. With its collection of classics, Netflix is also counted among some of the best Anime streaming services. 
Pros: Unlimited Video Streaming, Never ending shows, Family-friendly content, Application availability for different devices, No Commercials and Parental Control. 
Cons: Unpredictable disappearance of contents, less innovative selection of content, availability of content according to the location, Outdated library.
Round-Up: All these astonishing content for just 8 dollars is a great deal indeed. Besides, the payment method is pretty easy and can be executed by anybody. Netflix definitely remains the lifesaver for all the youth without any access to TV or cable.
#2 Amazon Prime Video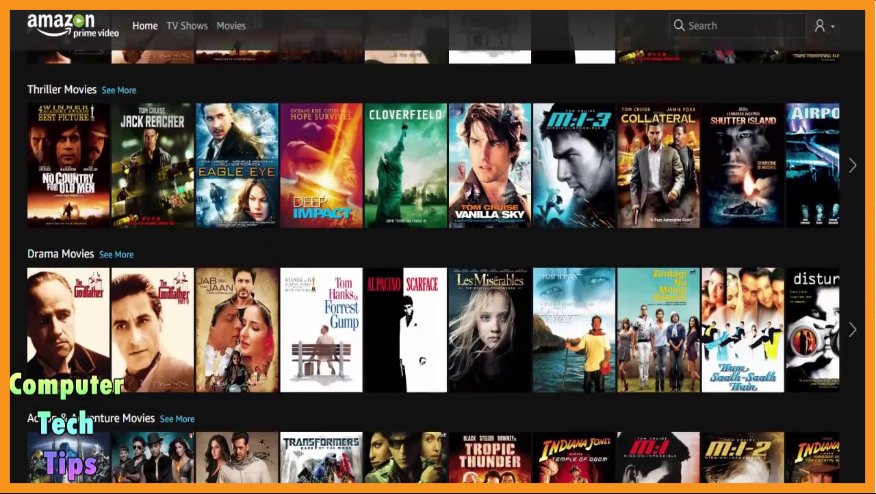 Amazon has come up with an excellent video streaming service called Amazon Prime Video that essentially concentrates on streaming high-quality original shows. When compared to Netflix, Amazon Prime Video has a better content library and supports 4K and HDR streaming/downloads. Other than that, through a prime channel subscription, you can access HBO, Starz, Showtime, CBS All Access, and Cinemax libraries as well.
Pros: Original relevant content, 4K, and HDR streaming, Offline downloads, movies, and TV shows renting. 
Cons: Malfunctions while testing and interface clutter.
Round-up: To enjoy well-known shows and movies in an impressive video quality of 4K HDR both offline and online, Amazon Prime Video is definitely the one to prefer. Its diversity has definitely made it noteworthy for many viewers. 
#3 DirecTV Now (AT&T TV Now)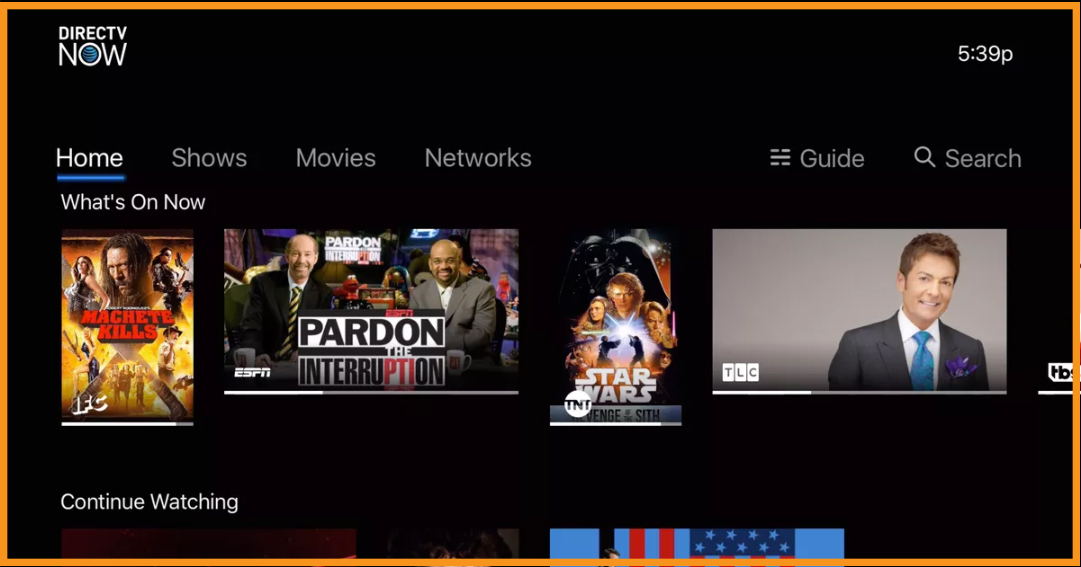 A bit more expensive than the others, AT&T TV Now provides distinct channels with better streaming. It also involves several add-ons like HBO, Cinemax, Showtime, and Starz. Recently it has included Korean, Brazilian and Vietnamese channel packages with Español and Deportes add-ons. 
Pros: Clear HD video, Channels diversity, cheap add-on channels.
Cons: No DVR or rewind features, requires VOD content for non-live programming.
Round-Up: Definitely preferable if you are looking for streaming services with distinct Live TV channels. Each of them can be streamed without any satellite dish or cables. 
#4 Disney+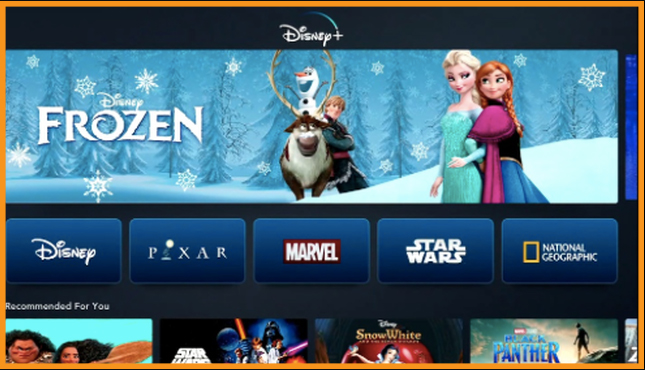 Do you want to watch your favorite Disney show? You can do that now easily. As Disney+ has just arrived in the market with all its classics and extras. Including that, it streams media from  Pixar, Marvel, Star Wars, and National Geographic as well. You can also relish a 4K video streaming with no advertisements and offline downloads. It also includes parental control to monitor and control shows that your kids are watching.
Pros: Almost all Disney Shows on one platform, offline downloads, Outstanding performance with 4K streaming. 
Cons: Unavailability of 21st Century Fox acquisition shows, poor parental control, all shows from the same franchise.
Round-Up: Being new, the streaming package is pretty satisfactory. Although it needs more content diversity and availability to mark its place high. 
#5 Twitch.tv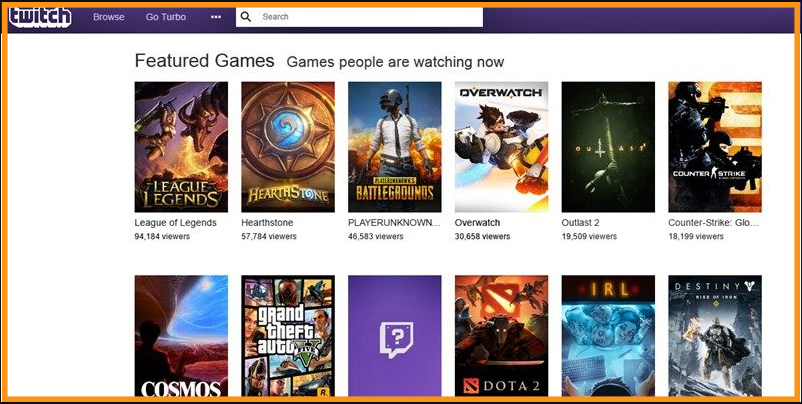 If you are a gamer and looking for a live streaming platform for gamers, then Twitch.tv is for you. Although its main focus is upon video games, there are also other elements available like artwork creation, music, talk shows, and TV series. In 2014, it was purchased by Amazon and since then it is run by them.
Pros: User-friendly with easy setup options, efficient compatibility with different streaming utilities, free, consist of Video playlists.
Cons: Video ads that can't be skipped, no video archive, mobile streaming is not available as well.
Round-up
The most preferable streaming service for gamers that can help them share their scores, walkthrough, and demos with others.
#6 FuboTV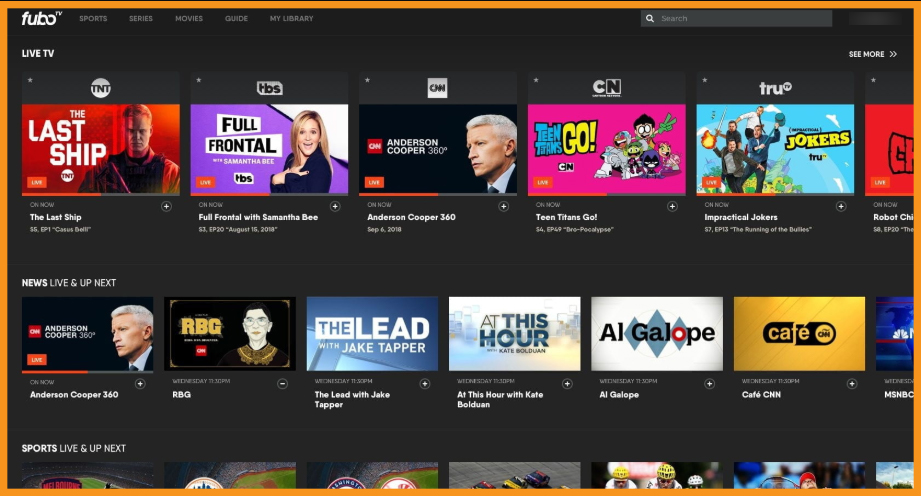 If you are a sports maniac then FuboTV is for you. It provides sports content for all the devices you use. You can watch a sports event from NBC, CBS, FOX, NFL Network and NBA.TV. However, it is not a "Sports-only" channel. You can also enjoy other channels like AMC, FX, National Geographic, SYFY, The Food Network, USA, and many more. 
With the addition of Viacom, you can also watch shows from Discovery channels, such as Animal Planet, Discovery Channel, and TLC.
It also has a Lookback feature, through which you can watch anything which you might have missed in the last 3 days. 
Pros: Live sport streaming, on-demand content for entertainment, high definition video streaming, DVR functionality with an organized interface.
Cons: Pricey, ESPN is not available, can't be watched offline.
Round-Up: FuboTV is definitely heaven for someone who is hooked up to sports day and night. Besides, it has a variety of programming and entertainment channels for streaming.
#7 Hulu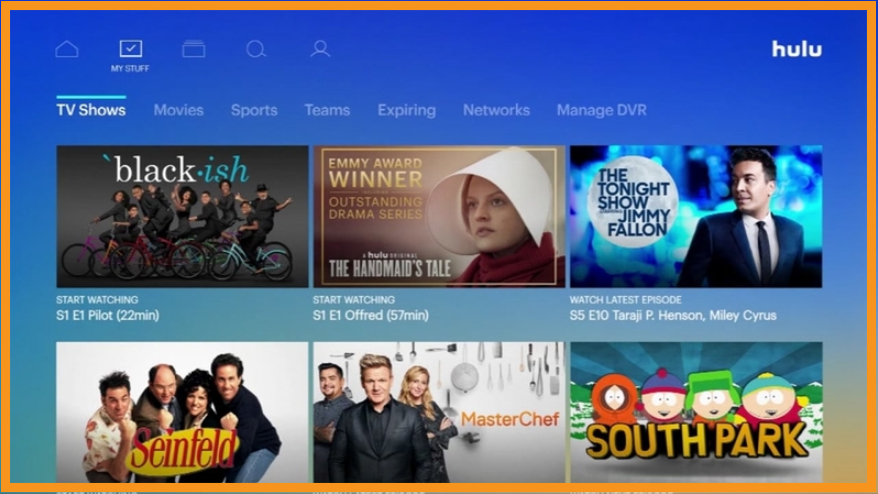 If you want variety in a single platform, then Hulu should top your list. It has a stream of classic shows and a strong library with live TV options and whatnot. It also provides access to news and sports channels for all types of viewers. 
Moreover, you can stream shows to up to two devices simultaneously with a uniform interface throughout the platform. It also supports offline viewing of content after a successful download. However, Hulu has been recently purchased by Disney. 
Pros: Complete season of Shows, compatible with mobile phones, 720p HD quality video, no commercial option available.
Cons: Lacks features when compared to competitors
Round-Up: With its latest commercial-free version, Hulu is a great platform to binge-watch the complete season of your favorite shows. 
So this was the list of the best video streaming services for 2020 that you can choose from.