SSL Certificate – It is a Secure Socket Layer and also known as Digital Certificate. 
An SSL Certificate creates a secure and fully encrypted connection between the visitor's browsers and a website. SSL Certificate helps you prevent hackers and cyber frauds from stealing or exploiting your personal data such as credit card informations, your address, names, your account login informations, and many other sensitive data. 
An SSL certificate makes sure all the data generated between your browser and the website remains completely encrypted prior to being transmitted through the Internet. Moreover, only the server to which you send your data is able to decrypt the data that is encrypted. And you can rely on these certificates when it comes to your sensitive data protection. 
SSL Certificate is a must for those who have a website or online store. It is definite that you take payments by cards online against the service your render, and using an SSL certificate would make sure that your potential client data stays safe and there is no chance hackers could steal their sensitive data. You may use different browsers but an SSL Certificate holds the same information for every browser.
SSL Certificates keep the utmost importance when it comes to your site and site rank in search engines. Using an SSL Certificate would definitely improve your ranking position in Google or even other search engines and this is not verbal anymore. Google stated on August 6.2014, that having an SSL certificate could impact positively on your ranking and increase your traffic and conversions eventually.
✋ What is a website Security Certificate (SSL Certificate) and what does it mean for you?

?️ Watch this quick video which explains what a website's security certificate error means and how you should handle it. pic.twitter.com/9RNSPiWPL3

— DellCares (@DellCares) December 5, 2019
What is an SSL Certificate used for?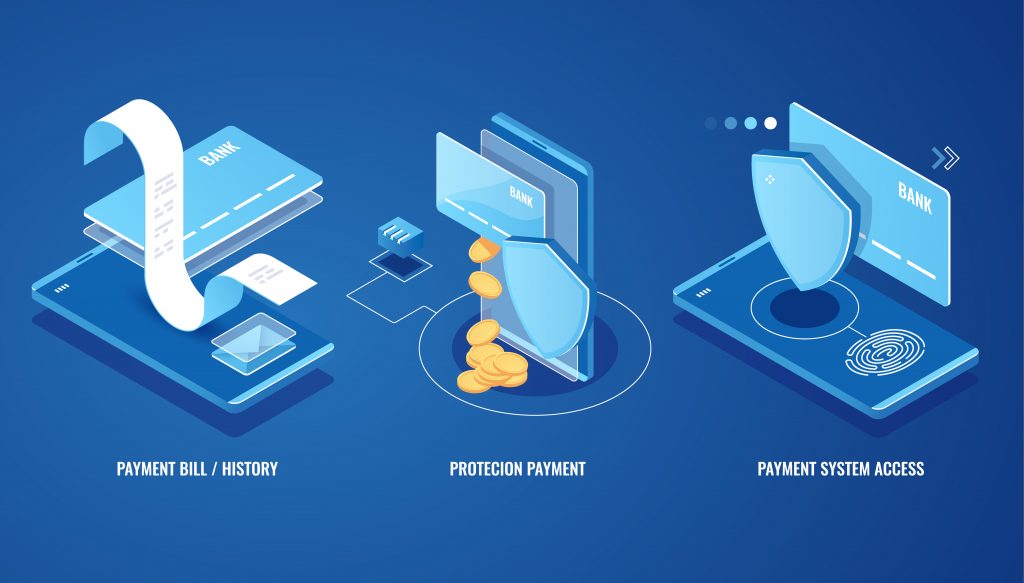 When it comes to security and private data protection in your website SSL certificates hops in. It can be said as the backbone of the secure internet and it helps in protecting your sensitive and private information as the data flows across the world's computer networks. SSL is a mandate, even if your website doesn't include features like credit card payment, because it ensures full privacy and data integrity for both the loyal visitors and the website.
Now lets on to the important uses of SSL Certificates :
# 1. SSL Certificate helps encrypt private information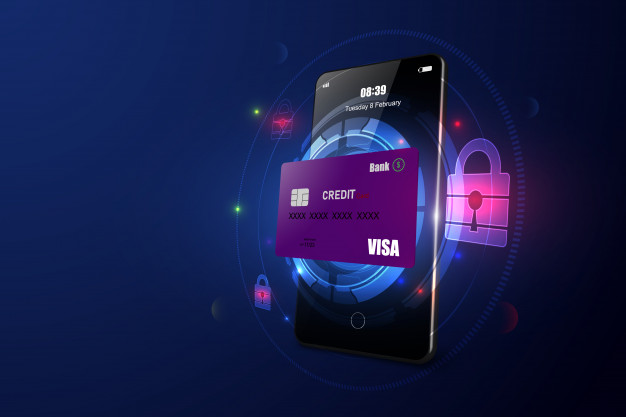 The first and foremost use of an SSL certificate is used to protect your sensitive information from cybercriminals or data hackers so that only authorized recipients can access it. The information you generate and put on the internet passes from computer to computer to get to its destination server. Apart from your computer and the servers, all other computers across the globe can see all the information that you provide like your name, mail id, usernames, passwords, and credit card numbers. And until and unless you don't get an SSL certificate, you won't be able to keep your and your client's data safe and encrypted. With the SSL all the data generated from the client browser and even the website remains hidden from every other one.
# 2. SSL helps increase the integrity

Once you have successfully integrated an SSL certificate on your site, the web browsers will appear green or will show a lock icon that actually states that your server is fully secured and can be trusted by visitors. Basically, the SSL certificate issuer after providing you an authentic certificate makes sure that your viewers land on a fully secure site and that in return will automatically help boost trust and loyalty among visitors. Apart from a secure connection, an SSL certificate also helps protects your site from phishing and harmful malware attacks.
 # 3. SSL boosts authority
Apart from a secure connection and building trust, SSL also helps in authenticating your website. This states, that the information you are sending reaches the right server so that it proves that hackers are not trying to steal your sensitive data. It is important because your information is passed across several computer networks and anyone could take the advantage to use or steal your data. Any computer could pretend to be the website holder and could trick you to send them your personal information until and unless an authentic SSL certificate is installed on your website.
Remember the provider you choose should be trusted and well-known in the industry because your site will be recognized by the connection you are providing at first and then other elements on your website. To make sure you pick the right SSL certificate providers you can compare to other providers with the help of SSL wizard to make sure nothing goes wrong. You have to ensure that your chosen provider have the same practice as an authentic service provider and should maintain the guidelines provided by the government authority.
# 4 A requirement of SSL for PCI compliance
Millions of users are always conscious when it comes to their personal and sensitive information. When your customer makes a purchase, most of them could use credit cards and in order to keep every customer's credit card information safe, your website has to go through audits. And when the PCI security states that you are complying with the payment card industry (PCI) standards you can successfully start running your website.
NOTE PCI: The PCI security standards councils is a global organization for ongoing research, development, storage, enhancement, and implementation of secuirty standards for account data protection.
SSL Certificates requirements and how to apply for one
A certificate holds within base64 encoded data that contains information about the entity for whom the certificate was issued, digital signature verification data, the public key needed for encryption and the digital signature created by the private key of the one who issues the certificate.
How to buy an SSL Certificate
In order to establish full authorization to get an SSL Certificate for a particular domain, you have to prove your control over the domain. You can authorize domain control validation by a few methods given below
Email Challenge responses 

File lookup over HTTP

Finding DNS CNAME for your domain
Keep in mind that the SSL Certificate should be installed form the server-side that is the business server. Once your website gets an SSL certificate issued by a legit certification authority, the URL that appears will be like https:// infront of the URL and it states that your server is now secure and safe from hackers. 
To get your SSL certificate successfully without delay you can follow the below-given instructions : 
Make sure your server is completely set up and you have the WHOIS (An internet service used for finding domain name) record up-to-date

Now generate the CSR(corporate social responsibility) on the server

The next step is to submit the CSR and other necessary information to the certificate authority

Make sure your domain and company are validated by the issuing authority.

The last step is to get the issued certificate from the authority and then successfully install it on your site.
What are the different types of SSL certificates?
The total number of organizations or websites using SSL certificates has exponentially increased in the last few years and its application have seen a great rise during the years. The purpose of using an SSL certificate depends on business to business, and not everybody installs it for the same use. Some websites use SSL to keep all the data fully encrypted and other websites could use it to boost trust in their security and identity. It is a decent way to show the visitors that your website is legit and secure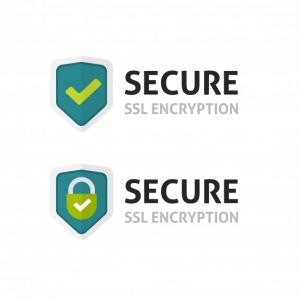 Type of SSL Certificates and their applications
Extended Validation
Nothing is more trustworthy and secure than Extended validation certificates. It is one of the most significant and advanced SSL validation since it came to light.  Multiple leading big brands in the world use EVC ( extended validation certificate) to basically improves online transactions and bring confidence in customers. 
Standing in 2019 extended validation is not anymore a luxury tool for your website but a necessary one. When you have installed the extended validation certification from a trustworthy and legit SSL certificate provider, it instantly activates the browser interface security enhancement and when your site is shown in a green bar, it means you have the most secured and authoritative SSL Certificate validation.
Take a look at how extended validation looks in your server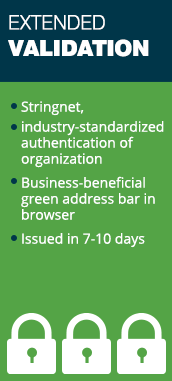 Organization Validation
Organizational certificates are trusted and have been in use for many years now. It is a high assurance SSL certificate used to validate a business or company. It comes with a 2048 but signature and offers 256-bit encryptions. Companies or organizations are basically marked genuine by real government agents against business registry databases. It consists of legit business-related information and it is the most common and standard type of validation certificate for any commercial website to run.
When integrated with the site your web browser URL changes from non-secure to secure. The standard HTTP changes to HTTPS which reflects the site is secured and on the right hand, a padlock icon will appear which says that the browser connecting to the server is now fully secured. It displays the name of the company and marks it as secure and legitimate. So by looking at the URL  clients can be sure that all their information is kept fully encrypted and protected. Organization validation also makes sure that it keeps your site from phishing attacks and prevents cyber frauds from reaching.
Take a look at how Organization Validation will look on your server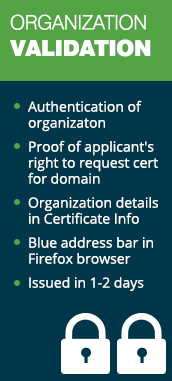 Domain Validation
Domain validation certificates are run and checked against the domain registry and it needs a certificate applicant to prove their control over the domain name. There is no specific identifying organizational information for these certificates and one can not use it for commercial intention. DV can be said as the most cost-friendly certificate type compared to others but is at high risk on a public website.
You should not use Domain validation if you have a website or company, because it is the least trusted certificate when it comes to business. Even if you use it, you have to make sure that security is not a priority in your site or you could land up losing several customers. It is an X.509 digital certificate mostly used for transport layer security. The only advantage with domain validation is, it doesn't need company paperwork to validate the certificate and can be issued by certificate authority almost immediately.
Take a look at how Domain validation looks on your server.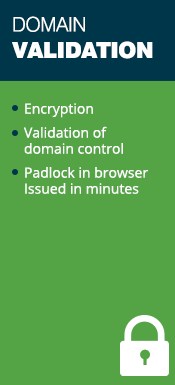 Wrapping things Up
SSL Certificate is mandatory for your business in 2019 if you want to create an authoritative and secure website for your clients. As we all know that cybercrime has evolved a lot with increasing technology and the internet of things. And the first step of securing your website is to get the best SSL Certificate so that you can make sure that the sensitive and private information of your customers stays entirely safe and secure.
Now after having furnished information on What is an SSL Certificates and its applications, you can now decide which SSL certificate can help grow your business and guide to boost site security and data protection. 
Hope you have understood every piece of information rendered here and now you could turn your website into a secured one and make sure that your client is absolutely convinced.